We deliver a diverse, reliable electricity mix for our members.
Where Does Our Electricity Come From?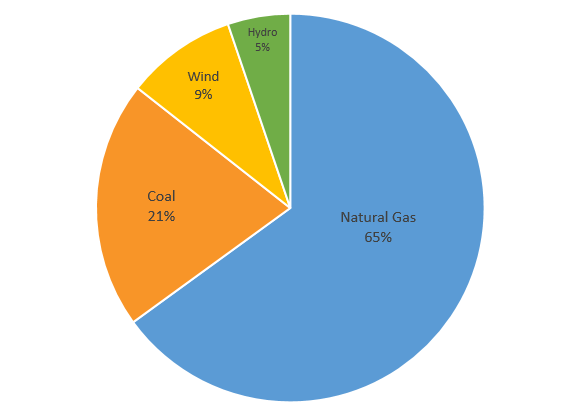 SPEC is a Distribution Cooperative.
Basically, that means we're "lines only". We own, operate and maintain the distribution lines that transport power to the homes and businesses in the communities we serve. But we don't make the power that you use on a daily basis. To cover that need, we rely on another cooperative called STEC.
South Texas Electric Cooperative, or STEC, is a generation and transmission cooperative for South Texas co-ops. It owns and operates power plants that generate electricity and the high voltage transmission lines that transport that power to local cooperatives like SPEC. We purchase power from STEC at wholesale prices and pass those charges along to our members. On your bill, this is called the "STEC Power Supplier Charge".
STEC's primary generation sources include natural gas power plants, lignite power plants, hydroelectric facilities and wind power projects. In 2017, STEC's generation capacity was made up of 65% natural gas, 20.6% coal and 14.4% renewable energy.