In May, San Patricio Electric Cooperative sent letters to fire departments located within our 9-county service area, giving them opportunity to bid on a 2017 Chevy Silverado 3500 HD 4X4 pickup truck.
SPEC retired the truck from service in 2023 with 214,283 miles. The truck was still in good condition and SPEC knew it could be a valuable tool for our local first responders.
SPEC is proud to support the organizations that keep the communities we serve safe. Because firefighters make the ultimate commitment to protecting these communities, we wanted to extend an opportunity for them to purchase a valuable vehicle at a price will below Blue Book Value.
The truck was valued at more than $10,000. SPEC simply required a minimum bid of $1,000 and informed the fire departments that the vehicle would go to the highest bidder.
Bids were formally opened and reviewed on August 14. The Swinney Switch Volunteer Fire Department offered the highest amount and won the truck with a bid of $1,500. They plan to make good use of the truck as they respond to emergencies in the Swinney Switch area.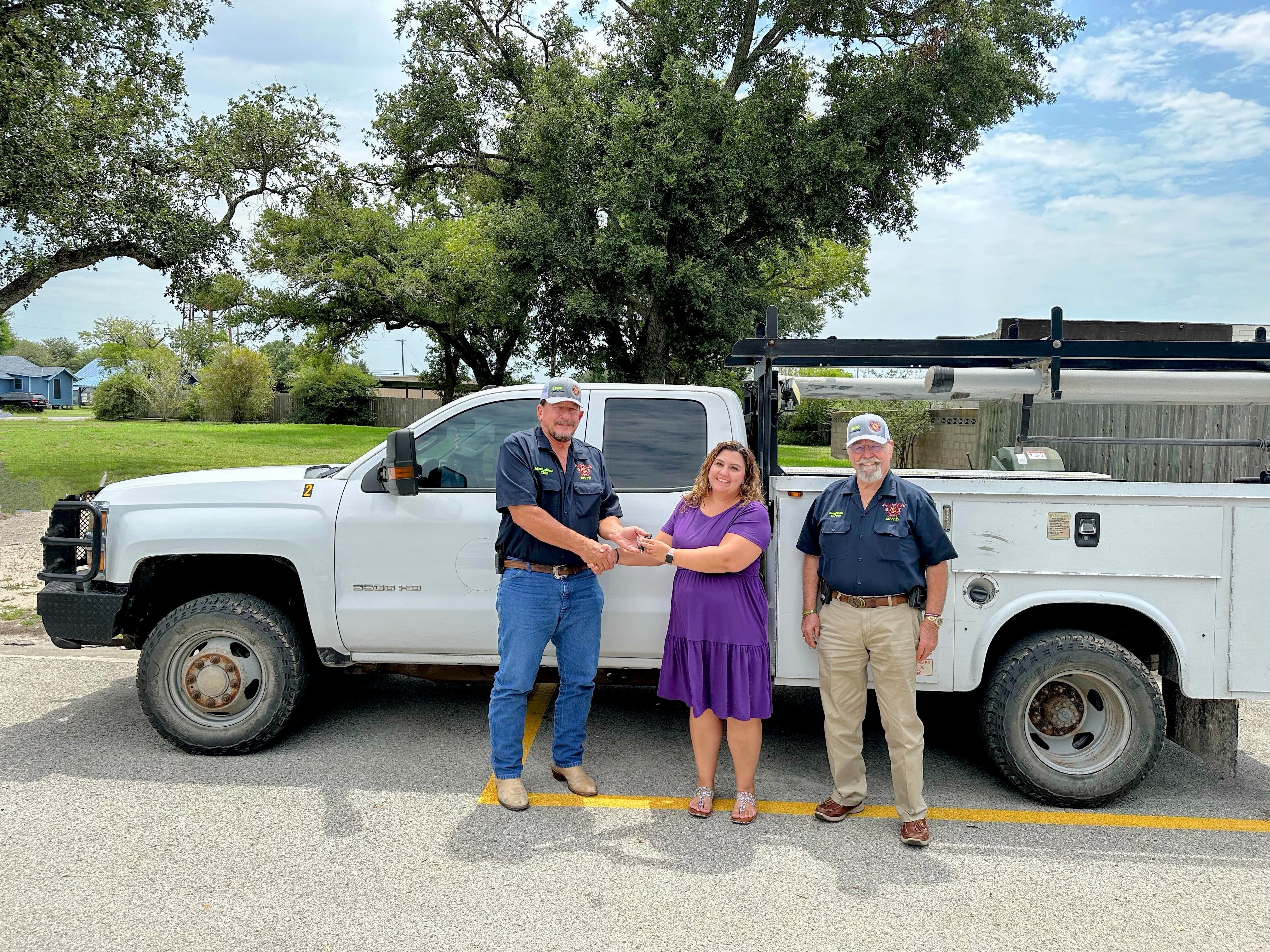 Pictured (left to right): Allen LeBlanc, SSVFD Chief; Brittany Williams, SPEC Public Relations Manager; Doug Webb, SSVFD Secretary-Treasurer